News & Updates
DUSTWIND IS PART OF THE GAMES GERMANY STEAM SALE
Thanks to Games Germany STEAM is celebrating Germany's finest games and "Dustwind – The Last Resort" is part of it! We take the opportunity and give you a big discount on Dustwind until 02/17/2022!
Check it out 
https://store.steampowered.com/app/600460/Dustwind/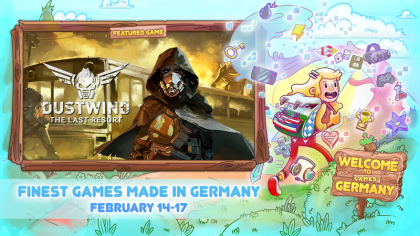 Dustwind – The Last Resort for Playstation and Xbox is out Now
Dustwind – The Last Resort finaly release on Playstation and Xbox consoles. Dustwind – The Last Resort is the singleplayer experience of Dustwind transfered to consoles.
Story Campaign is out Now
The singleplayer story update is out now. Everyone who already own Dustwind can update the game on Steam and start playing the campaign for free.
If the campaign is not enough for you, you can create your own campaigns and share them with you friends.
The development team wish you fun with the new update. If you enjoy the game and the update give us a review and share the game with your friends!
Story Campaign Update coming on 25th July
Dustwind Studios and Z-Software GmbH are set to launch a big single player focused update on steam next week, on July 25th. This massive update will include much more, including the most in-demand updates being a New Playable Titan Race available in the Multiplayer, an Improved Single Player Storyline Map Editor, and the very thing the fans have wanted the most — a single-player campaign. All of these updates are being released as a free update to current players.
---